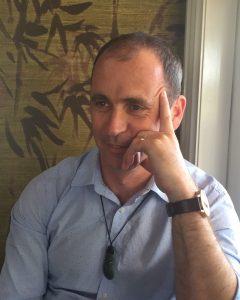 Grant Rix, one of our Resident Teachers, will be teaching on 8 consecutive Wednesday evenings from 31st May to 19th July, 2023 at 6:30 – 7:45 pm.
All are welcome; entry by dana (donation) to the teacher. These teachings will not be streamed.
An exploration of the Buddha's discourse on Mindfulness of Breathing
2,500 years ago, Buddha Shakyamuni explained how to progressively calm, investigate, and liberate the mind from all manner of confused and bewildered states, using the direct method of being aware of one's own breathing. Extraordinary!
This discourse, known as the Anapannasati Sutta, outlines the process for developing deep states of calm-abiding, which lay the foundation for investigating and gaining insights into the mind's very nature, and shows how the four foundations of mindfulness (awareness of body, awareness of feelings, awareness of states of mind, and awareness of all other phenomena) can be fully developed through awareness of breathing alone.
The Anapannasati Sutta also hints at the importance of cultivating loving-kindness, compassion, joy, and equanimity in one's practice of meditation.
These classes will explore this wonderful, ancient yet timeless text with the aim of showing how these teachings and methods can be applied in the context of our modern daily lives. While being a complete path of practice in its own right, these classes will also show how mindfulness of breathing serves as a great foundation for other forms of meditation practice and will consider how the Anapannasati Sutta can be treated as a useful framework for awakening applicable to many forms of Dharma practice.
These classes are relevant for practitioners of all levels; complete beginners; those looking to deepen their practice; those seeking to clarify their understanding of the Buddhadharma; and those wishing to connect with others in a supportive, non-judgemental environment.