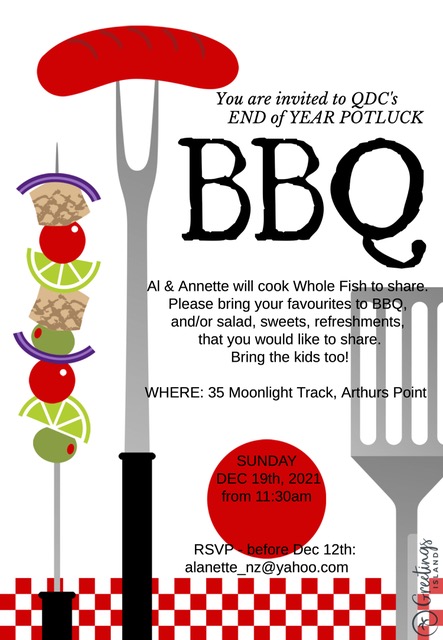 The last practice for 2021 will be on Sunday, 19th December. Instead of the Sunday Social, there will be a Potluck BBQ kindly hosted by Alan and Annette (click on the image for details). The last Tuesday and Thursday practices will be on the 14th and 16th December, respectively.
Classes will restart on Sunday, 9th January, 2022, with the first Thursday class being on the 13th January. The fortnightly Tuesday class restarts on the 18th January. Note that this was originally advertised as the 11th.
The penultimate Sunday class of 2021, on 12th December, will be a Zoom teaching from Tarchin Hearn, as announced here.